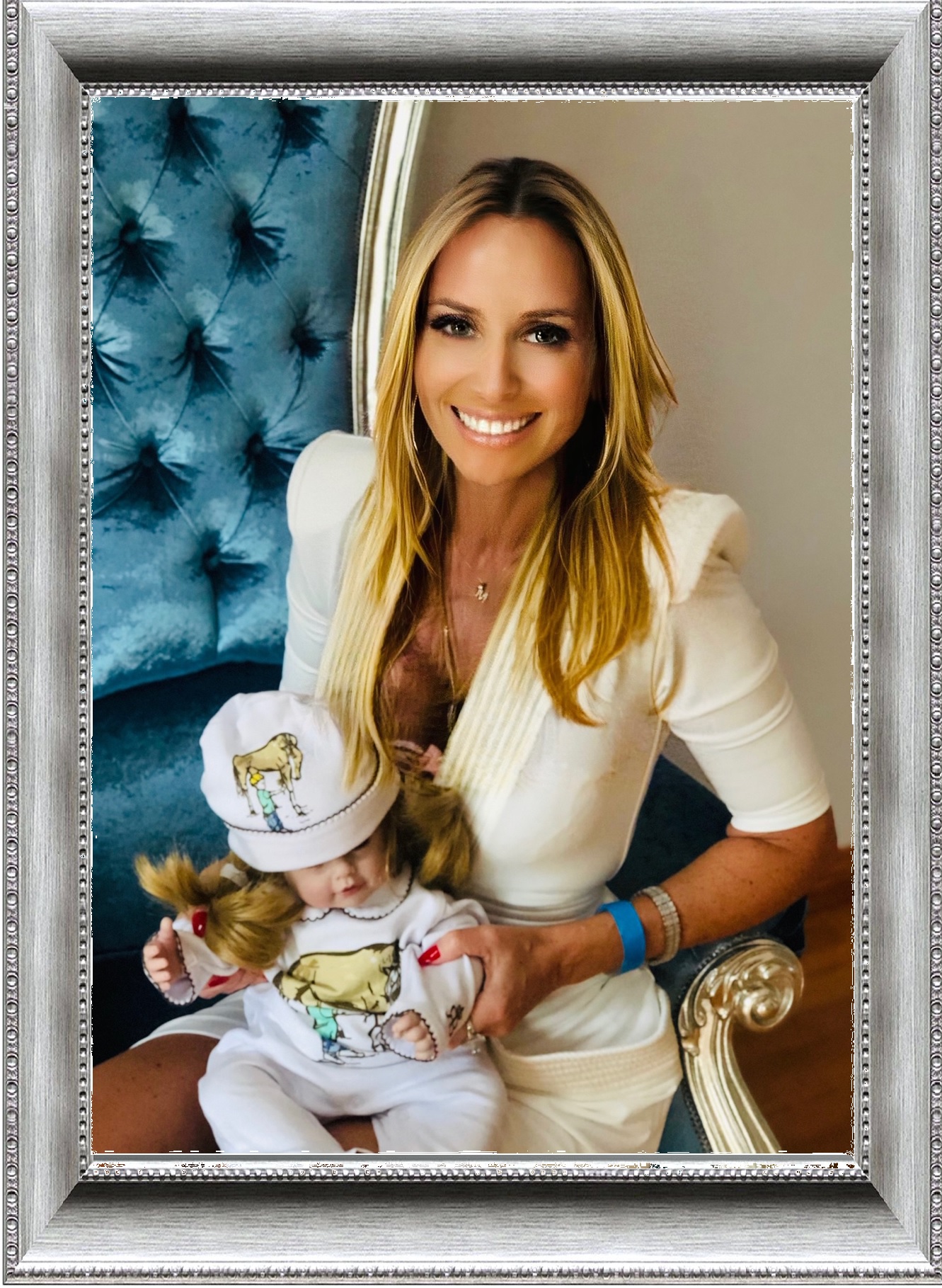 RB Royal Baby Collection. From the designer.

LUXURY MUST BE COMFORTABLE, OTHERWISE, IT IS NOT LUXURY.
#1 Fashionable Organic Baby Layette, which is made to personalize your baby's needs.
We want our babies to grow up and inherit a healthy and happy planet. We believe that it starts from carrying about the planet. This is why all our products are made from GOTS certified organic cotton.
Royal Baby Collection is not only GOTS certified, but is a chic alternative to the standard baby pajamas.They are made according to International Hip Dysplasia Institute guideline: Created exclusively for Royal Baby Collection, Sleep N Play Pajamas come with whimsical drawings of animals, embroidery crests, and elegant frills and ruffles which will add a sense of chic to baby pajamas. All of our pieces are designed individually with attention to details. This essential will get plenty of wear; perfect for nap time and playtime, and to go out. Your baby will love wiggling around in this footed coverall, which is made according to the international hip dysplasia institute guidelines.
As a designer, who was always surrounded and exposed to fashion, details are very important to me. This is why each piece of RB Royal Baby Collection was designed with attention to details. Details which are not only glamorous, but details which will help develop the baby's senses.
Each layette, is custom designed with attention to your baby's comfort. All products are made from 100% organic cotton GOTS certified.
To make it more glamorous and one of a kind, each baby's layette comes with a small envelop inside which you can find a gift card. We design silver tutu gift boxes with a satin bow, which makes it even more unique.
For each of the baby's layette, there is a designed matching hat, and for some even a matching bib.
Memories stay forever.For parents who want to have one of a kind memories and expose it in the baby nursery, they can order a canvas drawing of your baby's favorite layette.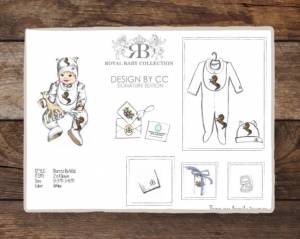 Babies are born with all 5 senses – (Sight, Hearing, Smell, Taste, and Touch). Some of the senses are not fully developed. Babies are born with the ability to focus only at close range.This is why colors are important, white and contrast colors help babies develop. You can see on our layette the contrast of colors on our footie with the RB gripper on the feet. This creates interests while they will be playing with their legs up.This makes them curious and happy.
Newborns can detect light and dark but can't see all colors. This is why our main colors are mostly white and very light with contrast print, for developing sense of sight.
All our layettes have gloved folded sleeves which will prevent the baby from scratching.
The gripper on the feet will prevent your baby from slipping while crawling and walking.
All our layettes are designed with parents in mind, HASSLE-FREE CHANGES. Designed with a nickel-free YKK front or back snap closure, Royal Baby Sleep N Play Pajamas open from the neck to the crotch (front or back ) for fuss-free dressing; The foot closures on both legs allow for quick night-time diaper changes. No need to struggle with a sleepy baby at bedtime.
I believe that you and your baby will enjoy wearing RB Royal Baby Collection, as I enjoy designing them.
With Love,

Claudia Chmielewska
Founder and Brand Ambassador
Royal Baby Collection Designs, canvas print- Nursery Decor
Thrilled with the quality and equestrian design on these darling ones! The horse has a metallic bit through which gives it an extra special custom feel. Design almost seems hand painted.???
This is a very well made and designed outfit, made with the softest high-quality cotton for a comfortable feel. The outfit and matching hat fit perfectly. This is by far the best value for money.
I purchased the white Forever Me footie from you for a special occasion for my lovely daughter. On the day my daughter wore it she looked like an angel. Thank you so much for helping us to make her day so special.
It is my favorite place to shop for children's clothes because I know that I can always find unique, fashionable, and affordable clothing for my children. There are always many varieties of clothing from which to choose. All Organic cotton made.
I would like to thank you for the great service and quick shipping I received whilst shopping, the staff were extremely helpful and pleasant and I will definitely be recommending you to my friends.